T-Mobile demos Sidekick 4G's social skills on video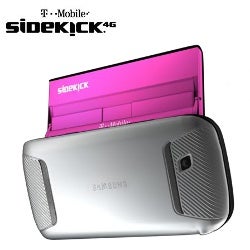 The Sidekick was one of the mostpopular handsets among heavy texters, but after T-Mobile was forced todiscontinue the crucial Danger network services, it was practically declared dead. We shouldn't lay blame on the carrier, though, as the service was operated mostly by Microsoft. Luckily, it wasn't long until the recently announced Sidekick 4G gave a second life to the ultimate textingphone, which is now reborn even smarter with Android on board and 4GHSPA+ support. That should make for a smooth transition, right?

The keyboard is one of the two things that makes theSidekick a Sidekick, but unfortunately the second ingredient for the magic – theswivel screen – is missing on the next-generation of the phone. Nevertheless, its 1GHz Cortex A8Hummingbird processor coupled with deep social integration will turnsome eyes. Want to see it in action? Check out T-Mobile's demo videobelow and let us know what's your opinion about the new Sidekick 4G!
source: T-Mobile