T-Mobile kicking the Sidekick's Danger services to the curb
4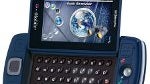 It was only a matter of time until this became a reality, but after May 31 the Microsoft owned Danger services for past T-Mobile Sidekick models will be cut-off, rendering the devices cloud-based features useless.
Microsoft purchased Danger and used their servers for the launch of their Kin phones, but after those phones were a complete failure this appeared to be inevitable sometime down the road. T-Mobile knows that there are still plenty of Sidekick devices in use so they will soon be releasing details on special offers to help users make the transition to a new phone a smooth one. Here is the word direct from T-Mobile:
After May 31, 2011, the Danger Service (a subsidiary of Microsoft) used by T-Mobile Sidekick customers for data services will no longer be available on Sidekick devices.
T-Mobile will provide offers for our Sidekick customers before May 31, 2011, to help make an easy transition from their existing Sidekick device to a new device. We will have more information to share about these offers with our customers in the weeks ahead.
To ensure the best possible transition for our loyal Sidekick customers, an enhanced Web tool is available on myT-Mobile.com to easily export their personal data, including contacts, photos, calendar, notes, to-do lists, and bookmarks, from the Danger service to a new device, computer, or a designated e-mail account. An application is also available in the Sidekick Catalog to make it easy to export personal data to the Sidekick's memory card. Many T-Mobile stores can transfer data from that card to a new T-Mobile device if the customer brings in the memory card and Sidekick.
Anybody out there still using a Sidekick that will be negatively affected by this announcement? Tell us what you think in the comments below.