T-Mobile defines the "limit" on its Unlimited LTE plan
67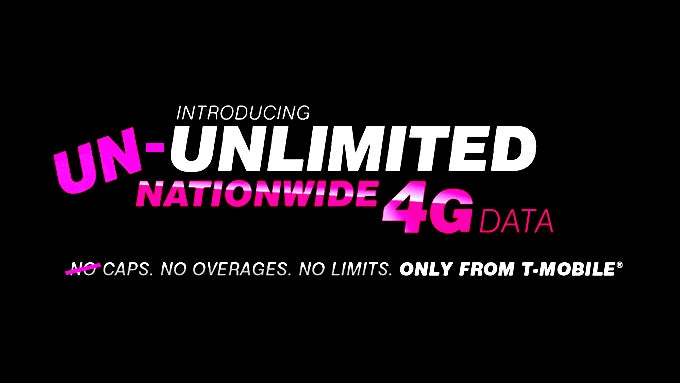 Like many others, T-Mobile offers an "Unlimited" data plan for its mobile customers. It differs from the alternative offerings in the provider's portfolio in that it doesn't limit or throttle a user's connection speed when they go beyond certain threshold of monthly data use. At least, that's what the carriers would like you to believe.
Fact is that even "unlimited" plans have some sort of mechanic that is meant to discourage users that go over the top. AT&T, for example,
has been accused
of throttling "Unlimited" users' data after they used up a certain amount, which kind of goes against the way the carrier markets the plan. T-Mobile, on the other hand,
claims
that it doesn't drag speeds down, however, the 3% of its users that end up consuming "too much" data per billing cycle (month) will get their connections "de-prioritized".
What this means is that said users will still be potentially able to reach T-Mobile's top LTE speeds, however, their network requests will be pushed back in the queue in favor of users who have used their mobile Internet more sparingly. So, while not throttling per se, said customers will feel a significant drop in data speeds when they are in a heavily populated area and during the active hours of the day.
But what constitutes as "using too much data"? The 3% guideline was vague to say the least and consumers could rarely know whether they have been "de-prioritized" for the month or not. Well, thankfully, T-Mo has added a line of information about the cap on its official website. Said line explains that users that will get the short end of the stick are the ones that have consumed more than 21 GB in the current bill cycle.
Does this sound fair to you? On one side, if one pays $80 per month for something that is advertised as "Unlimited", we'd see their point if they were to cry foul over any limitations, no matter how generous. On the other hand, other paying customers who also shell out the same $80 may suffer due to data hogs in their area, which also doesn't sound very fair. Which side are you on? Let the "Un-unlimited 2.1" memes begin!
*Unlimited 4G LTE customers who use more than 21 GB of data in a bill cycle will have their data usage de-prioritized compared to other customers for that bill cycle at locations and times when competing network demands occur, resulting in relatively slower speeds. See t-mobile.com/OpenInternet for details.
source:
T-Mobile
via
TmoNews