T-Mobile branded HTC One S scores big on Quadrant; carrier gets 180 day exclusivity period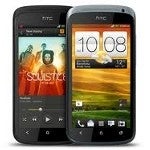 The Quadrant benchmark test has become to smartphone fanatics what a batting average means to hardcore baseball fans. In other words, it is an imperfect tool to help you do a fast and dirty rundown of which
handsets and players are better than others
. The T-Mobile HTC One S was recently at bat, wearing the T-Mobile uniform. The device is expected to launch in the States via the nation's fourth largest carrier sometime this month with an
unofficial date of April 22nd most recently cited
. Considering that the 22nd is a Sunday, the more reasonable guess would be April 25th which falls on a Wednesday, when the carrier likes to release new models.
sky high 4729 on the Quadrant benchmark
, showing the power and speed of the dual-core 1.5GHz Qualcomm Snapdragon S4 processor under the hood. It seems not that far away when everyone raved about the
Samsung Galaxy S II crossing the 3,700 barrier
.
TmoNews
also found out some very interesting things about the device. T-Mobile will apparently have a
180 day exclusive on the HTC One S
. The model launching this month will have a blueish tint while a second model will be released in June dressed in black with red accents. The black and red colored variant will have a super strong body made using a process called "Micro-Arc-Oxidation". With this technology, HTC takes aircraft grade 6000 aluminum and strikes it with 10,000 volts of electricity. This causes an oxidation process that leaves a ceramic surface on the metal which is 5 times stronger than aerospace aluminum and 3 times stronger than stainless steel. As a result, HTC says that owners do not need to splurge on a case for the model.
Those who buy the HTC One S can take the money they save from not having to buy a case and
use it to buy Beats Audio earbuds
. As you know from being a loyal phoneArena reader, an HTC executive said that the Taiwan based manufacturer
will no longer fill smartphone boxes with Beats Audio earbuds
. This means that the iconic red earphones will be a secondary accessory purchase for those who want them. The good news is that the source for
TmoNews
said that the Beats Audio headphones are "
very impressive
" on the phone and a
step above traditional earphones
.
source:
TmoNews