T-Mobile announces three new prepaid plans including one with unlimited high-speed data
5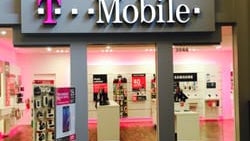 T-Mobile has announced two new Simply Prepaid plans. The first one, priced at $45 a month, features unlimited talk, text and data. But only 4GB of the data is of the high-speed 4G LTE variety. You can keep your current number and current device, or purchase a shiny new phone from T-Mobile. Spend $55 a month, and you can raise your high speed 4G LTE data cap to 6GB. Both tiers come with Wi-Fi Calling, Music Unlimited (which streams music without dipping into your data bucket), and Data Maximizer (which streams video for free at DVD quality 480p.
With these two Simply Prepaid plans you can add service to and from Mexico and Canada for $5 a month extra. Toss in another $15 a month for Stateside International Calling, which adds unlimited landline phone calls to wired phones in 70 countries, and texting to mobile devices in over 30 countries. These two plans are only being made available to existing T-Mobile customers.
If you want a prepaid plan but need unlimited high speed data, there is T-Mobile One Prepaid priced at $75 a month. You receive unlimited talk, text and 4G LTE data. Other features include Wi-Fi Calling, unlimited 3G mobile hotspot, 200MB of domestic data roaming, and service in Mexico and Canada. The plan includes Music Unlimited and Data Maximizer. With this level of service, you can purchase unlimited HD video streaming for $3 a day. The Stateside International Calling feature is offered for $15 a month.
If interested in T-Mobile's new prepaid plans, click on the sourcelink or visit your local T-Mobile retail location.
source:
T-Mobile
via
TMONews