T-Mobile announces it will carry Apple products in 2013
27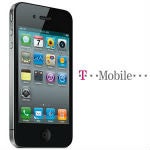 We knew that this announcement
was coming
, and so it has. T-Mobile has announced that it will begin carrying Apple products starting next year, and Apple has confirmed the announcement. Although the announcement is still quite vague, and we don't know when the products will be available, where they will be able to access HSPA+ speeds, or even exactly what products to expect.
The announcement came from Deutsche Telekom Chairman Rene Obermann when speaking to analysts today. Obermann said:
In the coming year, T-Mobile USA will continue to reinforce its market presence with additions to its rate plan and product portfolio, including Apple products. "Following on from the preceding steps such as the spectrum swap with Verizon, the towers deal with Crown Castle and the transaction with MetroPCS that we have announced, we have now added the final piece to the jigsaw to boost the competitiveness of T-Mobile USA sustainably,
The Apple product announcement was also something of a side-note in a larger release about the investment strategy of the company. Most of the release talked about the strategy for Deutsche Telekom's investments in building out an LTE network in Germany for around 6 billion euros, then at the end came the line: "T-Mobile USA has entered into an agreement with Apple to bring products to market together in 2013."
As you may notice, neither announcement mentions specific Apple products, but it's safe to assume that the iPhone will be offered. The question is more whether the iPad or iPad mini will be offered. And, it is still unclear whether the deal has been made based on T-Mobile's continued rollout of the
1900Mhz spectrum
(which allows iPhones to use HSPA+ speeds on the network) and its LTE network, or if Apple is planning to add support for T-Mobile's existing HSPA+ network into the next generation of iOS devices. We'll say that the smart money is on the former.