T-Mobile CTO Ray: only .8% of T-Mobile subscribers have opted out of Binge On
7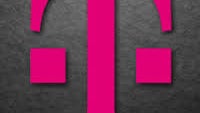 When
T-Mobile first introduced Binge On
, some complained that the feature's use of 480p (DVD) resolution meant that T-Mobile users were giving up picture quality in order to have video streamed for free. While T-Mobile subscribers who want a higher resolution picture could always disable Binge On and use their own data toward streaming video at a higher resolution, this is something that has been done infrequently.
According to T-Mobile's Chief Technical Officer Neville Ray, only .8% of those who have the opportunity to remove themselves from Binge On have done so. "We want to really optimize and better manage the customer experience," the executive added. Ray also let it be known that he has heard from more than a dozen international carriers who are interested in offering a service like Binge On for their very own.
One thing that T-Mobile discovered from Binge On is that its network data traffic declined once the feature was deployed. When Binge On first launched, the traffic decline was about 10%. Now, it is in the range of 13% to 15%. "Our [data growth] curve is on a different trajectory now. It's on a much flatter growth. We're starting to understand what that video curve is."
Part of what Ray is talking about is the ability of Binge On to reduce network traffic because of the lower resolution images that its users see. Dropping the resolution from 720p to 480p means that fewer bits and bytes are flying around T-Mobile's pipeline. And thanks to Binge On, the nation's third largest carrier handles twice the amount of video that its competitors do. To get a grasp of what that means, AT&T says that video makes up 60% of its network traffic.
Ironically, Binge On has become less important to T-Mobile and its customers because of
the carrier's new T-Mobile One Plan
. With that plan, which costs $70 a month for an individual, subscribers get unlimited talk, text and data including free streaming video at 480p, and streaming music at 500Kbps. For an extra $25 a month, T-Mobile One Plus boosts video to HD quality and mobile hotspots stream at 512Kbps, up from 128Kbps.
source:
FierceMarkets