T-Mobile CEO does not rule out Sprint merger
9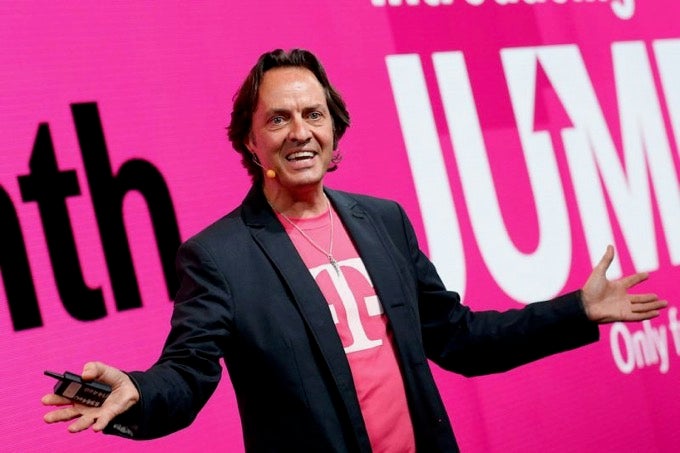 T-Mobile has undergone tremendous change under chief executive John Legere.
It has also shaken up the industry in a huge way: the un-carrier initiative, which introduced a new way to pay for wireless service without tying into a restrictive two-year contract, the simple unlimited plan that has no hidden fees, and a lot of little other things add up. T-Mobile has also been growing its 4G LTE outreach tremendously and is quickly moving to get additional spectrum needed for it to get further coverage.
And the customers have responded to that: the carrier has added millions of post-paid customers and has one of the highest satisfaction rates in the industry.
However, when it comes to big money, there are bigger players in town. Sprint in particular has shown some nice improvements and it is now backed by billions coming from Japanese businessman and one of the richest people in the world, Masayoshi San. We have heard rumors that Sprint and Mr. San want to increase their presence in the United States, and one way to do it is via ways of acquiring T-Mobile USA.
Well, T-Mobile CEO does not rule out this option.
John Legere admitted that this is one possible outcome in the future at T-Mobile's official keynote at CES 2017. Will it happen? Obviously, nobody knows just yet, but at least we now know that T-Mobile does not rule it out.
source: T-Mobile