Switch to Verizon and get up to $650 to break the contract you have with your current carrier
12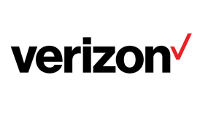 87% of T-Mobile users, and 86% of Sprint customers who switched back to Verizon within six months of leaving, cited Big Red's "Network quality and performance" as the top reason for their decision to return to Verizon. This interesting data comes from Verizon as it promotes its new initiative. The nation's largest carrier is now offering up to $650 per line to T-Mobile, Sprint and AT&T subscribers making the switch to Verizon.
The money can be used to pay Early Termination Fees, or used to buy out the installment or lease contract on your device. To qualify for the money (which comes in the form of a Verizon gift card), you will need to port over your current number to Verizon, buy a new 4G LTE smartphone, and trade-in your current device (in working condition).
Make the switch now, select either the XL or XXL data plan, and Verizon was give you 2GB of extra data free each month for as long as your device is active on the plan. According to Verizon, that is enough data to "surf the web for 89 hours, stream 512 songs or navigate on Google Maps for 34 hours."
Verizon is characterizing this deal as being similar to the person who wants to exchange a holiday gift for something better. Except that instead of returning an ugly sweater, this person is leaving a mobile carrier that he isn't really happy with, for Verizon.
"Making the switch and getting up to $650 per line is simple: when you port your number to Verizon from another carrier, purchase a 4G LTE smartphone with a new device payment activation and trade-in your existing device from your previous provider. You'll get up to $650 on a prepaid card for the installment plan balance less the device trade-in value (or up to a $350 prepaid card for early termination fees less the device trade-in value). Your trade-in must be in good working condition and be worth more than $0, and you must keep the new line active for a minimum of 6 months."-Verizon
If you are considering taking Verizon up on this offer, click on the sourcelink.
source:
Verizon
via
BGR