SwiftKey's emoji report shows Americans love sending Pizza and iPhones; new iOS emoji are live
10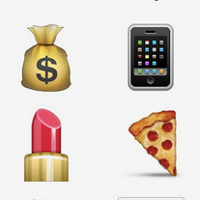 Third party QWERTY app SwiftKey is always one of the most downloaded apps every year. With over 800 emoji available to users, we'd say that the guys and gals at SwiftKey know a thing or two about these characters. The company recently sorted through more than 1 billion individual pieces of data to come up with some interesting information about the use of emoji in different countries.
While the kind folks at SwiftKey allowed us to embed the complete report, which you will find south of the last paragraph, we'd like to point out some of the strange and yet compelling information found in the study. For example, Canadians use the poop emoji more than any other country. This could be a comment about so many different things. We don't want to be rude, so we shall move on.
Anyone who has watched a Pepe Le Pew cartoon knows that the French are known for being romantic. Perhaps that is why people who speak French use the heart emoji more than four times as much as other languages. It is the only language where the smiley emoji is not the most widely used character. Overall though, Russians speakers use romantic emoji more than three times as much as those who speak another language.
Lastly, Americans are the most LGBT. No country uses these emojis as much. In addition, SwiftKey found that Americans lead the way in sending emojis of a turkey leg, an eggplant, the iPhone, a baseball, a basketball and a slice of pizza. Hmm.
On the subject of SwiftKey and emojis, some new characters are now available for iOS users following the latest update to the app. New emoji includes the Vulcan hand sign (Live Long and Prosper) and Apple's new diverse/flag/family emoji. SwiftKey is a freemium app that will cost iOS and Android users nothing to download. There are some in-app purchases that you can choose from that might improve your typing experience.
Download SwiftKey (
iOS
|
Android
)
source: SwiftKey