SwiftKey Keyboard update adds toolbar customization, support for more languages
0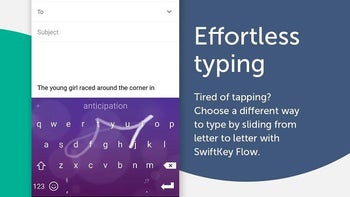 The fine folks over at SwiftKey have just released another update for their keyboard application. The new improvements delivered in the latest update are only accessible to Android users, so if you're using
SwiftKey Keyboard
on an iPhone, you'll probably have to wait a bit longer to get the new features.
Speaking of new features, the new version of SwiftKey for Android allows users to customers the toolbar that's been added
in a previous update
. The ability to customize the toolbar includes options like turning features on and off, as well as the possibility to rearrange them in any order.
Aside from the new customization options, the latest update adds support for 7 new languages: Aja, Blackfoot, Seychellois Creole, Kazakh (Latin), K'iche' and Quechua (Southern). Also, the
Location Sharing feature
should now be available in no less than 24 new countries.
Finally, the developers tweaked the emoji panel a bit so that it will now default to the last used tab. The update already appears in the Google Play Store, so anyone having SwiftKey installed on their phones can go ahead and download it.