Swamped by deletions, Uber moves to automate the process
17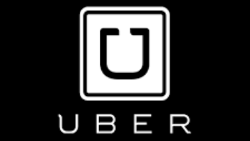 Whether you believe that Uber got itself into its current predicament by failing to support immigration ban protests at JFK, or that it is
unfairly being singled out for its normal business practices
, the #DeleteUber movement continues in full force. Of course, it also didn't help that the CEO of the ride-sharing company is considered to be a Trump supporter because of his membership on a team that advises the president on business matters. Additionally, Uber's top rival Lyft promised a four-year donation totaling $1 million to the ACLU.Adding to this Perfect Storm of events, Uber CEO Travis Kendrick's Facebook post against the ban was absolutely lukewarm when compared to the blistering messages that other tech leaders posted.
The result is the #DeleteUber movement that has pushed the Lyft app to fourth place on the App Store chart that measures the popularity of free apps in the store. Uber users have been deleting the app at such a rapid pace that Uber has had to automate these requests. Previously, the company had workers manually handle the deletion of each account which slowed down the entire process. The ride-sharing giant also added a password check for safety reasons.
As part of Uber's damage control, it has bared its teeth a little more with a statement about the immigration ban that says, "It's unjust, wrong and against everything we stand for as a company." In addition, Uber is going to start a $3 million fund to help its drivers financially affected by the ban. Whether this will be enough to stop the bleeding is unknown at the moment.
"Anyone who requested that their account be deleted will have their account deleted, and reports to the contrary are false. Over the weekend we implemented a new automated process to handle an increased volume of requests and implemented a password check, a security best practice to avoid abuse and fraud."-Uber statement
We wouldn't be surprised to see many of those who deleted Uber this week, re-install the app the next time they need a ride.
source:
NYTimes