Surprise, surprise: Russian YotaPhone comes with a backdoor for the KGB to spy on you (Update: Russian court order required)
38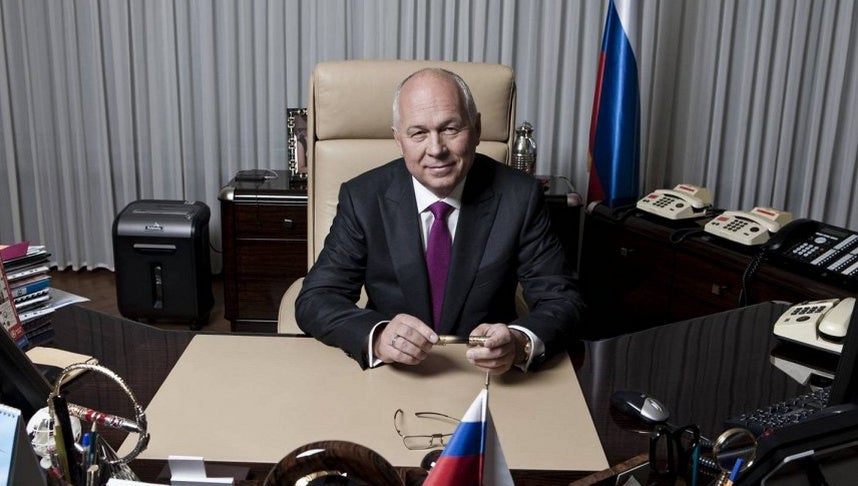 Sergey Chemezov openly admits YotaPhone has a backdoor that can be used by the KGB to spy on users
Hey, color us surprised: the Russian YotaPhone, an Android smartphone best known for having a secondary rear-facing e-ink display in addition ot the regular color front display, has another special feature: a backdoor that the former KGB (now known as FSB, or Federal Security Service) can use to spy on customers' private affairs.
What's particularly shocking is that the admission comes in perfect honesty and good will from Sergey Chemezov, the head of Russian Government-sponsored Rostech corporation that is making the phone.
"The FSB will have access [to users' information]. We don't have the right to sell phones on the market in any other way - otherwise, the devices could be used by terrorists, criminals,"
said Chemezov.
In Soviet Russia... forget it: in modern Russia, you have no privacy
Chemezov doesn't skip on the opportunity of trashing Apple as well, claiming the iPhone has become 'the choice of terrorists'. In an epic climax of broken logic and hypocrisy, Chemezov then goes on to say that equipping the phone with a backdoor is necessary so that the phone doesn't become a choice of terrorists. Like, you know, that irresponsible, terrorist-prone iPhone (singled out by Chemezov himself) and other devices that ship with system-wide encryption and without an actual backdoor for governments to use (at least not with one that is publicly admitted by Apple, Google, or government officials).




Hey, but there are some good news: Chemezov promises the third edition of the YotaPhone is coming in February 2016, and later - towards the 2016 Holiday season - expect an affordable version of the YotaPhone. The company is also working on a wireless charger and a tablet.




Hey, we wonder if they can cram in some sort of a GPS inside the charger to pre-emptively track your location. Because terrorists.



Update:
YotaPhone kindly reached out to us with the following comment:
"It comes to the Federal law 'About operatively-search activity' that governs the actions of the security services in case of threats to national security or some serious investigation. We emphasize that the special services of the Russian Federation will be able to gain access to information on the YotaPhone only on request in accordance with the procedure prescribed in the legislation of the Russian Federation, namely: the decision of the court. Exactly the same way they can access the devices by other vendors – Samsung, Apple and others. As well as to data from Internet service providers and mobile operators."
There is, however, quite the difference between using a backdoor directly and asking a third-party company like Apple to provide data to special services, even though both happen within the same legal framework. We've reached back to Yota Devices for further clarifications.
Update #2:
Yota PR now officially claims that there is NO backdoor on YotaPhones and blames Russian media (the original source of the report) for misunderstanding Mr. Chemezov.