Support for current version of Nexbit Robin is over
5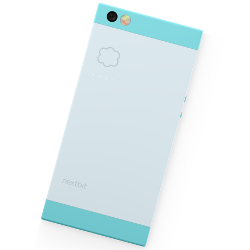 Starting yesterday, August 1st, the unique Nextbit Robin has lost support from the manufacturer. That includes the end to warranty, phone and chat support for the device. Software patches will continue to be disseminated to the handset via OTA updates, but there is no guarantee that the next build of Android, Android "O," will be received by the Nextbit Robin. In addition, those requiring help with their phone can go to the self-help page at
help.nextbit.com
.
The Nextbit Robin is known for its cloud storage capabilities with each unit coming with 100GB of free cloud storage. That is in addition to the 32GB of native storage that is offered with the phone right out of the box. When the phone is on standby, or plugged into Wi-Fi, photos and apps are automatically backed up to the cloud. When you get to within 2GB of storage space remaining on your handset, installed apps that aren't used that often are sent packing to the cloud, leaving you with a grayed out icon. When you need to access that app immediately, it comes flying down from the cloud with a mere tap to the icon on the screen.
Gaming firm Razer purchased Nextbit in January
and runs it as a separate division. With the phone no longer available to be purchased through regular channels (you might find it on eBay), it will be interesting to see if a sequel will be forthcoming. Certainly the original generation model more than held up its end of the bargain.
"Rebels, effective August 1st 2017, we will be shutting down support for Robin. Although you won't be able to reach us by phone or chat anymore, any outstanding RMA tickets will be handled via email. Remember, you can still refer to our self-help section here, or get help from other Robin users on Razer Insider. If you purchased your Robin through a third-party reseller, please contact them for any inquiries.

Thanks for being a part of Nextbit. For the latest news and information on Razer products, head over to www.razerzone.com"-Razer
source:
Nextbit