SuperTube is an alternative YouTube client that lets you watch videos in a window
5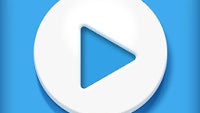 The official YouTube client comes pre-loaded on most Android smartphones and tablets. It is what lets us enjoy countless hours of video content, ranging from gadget reviews and comedy skits to funny cat and fail videos. Yet did you know that this app wasn't the only YouTube client out there? Well, now you know, and in this post we'll introduce you to one of the alternatives - SuperTube.
SuperTube is a free YouTube player that supports background playback - it can continue playing video in the background while you get other stuff done. What's more, the app lets you watch video in its own window that floats above your device's UI. This should be greatly appreciated by people whose gadgets don't have any built-in multitasking features, such as Samsung's Multi Window. For those who want to have more control over the data spent on YouTube video streaming, SuperTube comes with built-in video quality settings, letting them pick a resolution for it manually. The gauge can go as low as 176 by 144 pixels for ultimate data savings. Of course, tools and options offered by the official YouTube app are also available. You're free to make your own playlists, to add channels to your subscriptions, or to discover popular videos in a given region of the world.
If you don't mind the ads, feel free to download the ad-supported version of SuperTube for Android. The Pro version of the app removes ads and supports the software's further development.
| | |
| --- | --- |
| Developer: Jinrong Zheng | Download: Android/Pro version |
| Category: Video and entertainment | Price: Free/$2.99 |