Super PAC app for iOS is Shazam for TV's nasty election ads, tells you what billionaire paid for the attacks
3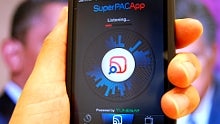 Both Republicans and Democrats are equally guilty this year for nasty attack ads on the opponent, be it about Obama and the economy, or Romney, his dog and his taxes.
Democrats are nor shy at all this election cycle to run attack ads on the opponent, and we've seen a lot of gems from both sides already, especially in battleground states. That's because this election cycle is different than what we had so far, with the Supreme Court allowing the so-called Super PAC groups to run whatever they want with no endorsement from the candidate, backed by opaque donors, and twisting questionable statistics at will.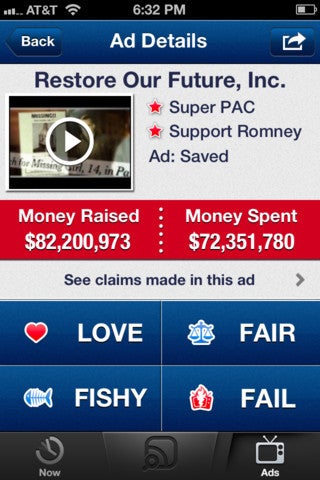 Here comes your trusty smartphone, with the innovative "Super PAC" app for iOS, which basically functions like the Shazam, SoundHound or TrackID music recognition services, but tailored for Super PAC-sponsored ads. It will tell you the origin of the ad, who the group supports, how much they've raised so far, and how much has been doled out already.
So no matter if you are Team Obama or Team Romney this election season (things are going down either way), next time an election ad airs on your TV, you can point your iPhone towards it, and it will return to you info about that Super PAC behind it. Not only that, but
it will tell you if it is factually correct
, or the truth has been nudged just a little in the other direction, and things taken out of context. Pretty nifty for those endless political debates with the in-laws around the dinner table, eh?
Recommended Stories