Super Mario Run notifications go out late upsetting some iOS users
7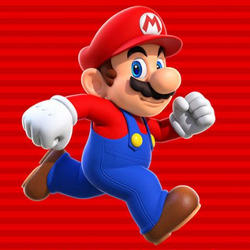 Before
Super Mario Run
launched yesterday as an iOS exclusive, Apple offered iPhone and iPad users the opportunity to be notified when the game was ready to be installed. Because of the high interest in the game, it was the perfect time for Apple to test its new "Notify" feature. The "Get" button, normally used to download a game from the App Store, was re-branded with the word "Notify" inside of it. By tapping on that button, those with an iDevice would receive a notification when Super Mario Run was available in the App Store.
Those who took advantage of the new feature were no doubt thinking that the notification would arrive the split-second that the game went live. This would allow them to get a head start on playing the game over those who didn't bother to click on the button. For Apple, it was a way to determine if this new feature was one that iOS owners would use. It would also reveal whether any changes would be required for the future.
As it turned out, the new notification feature apparently failed its test. Many didn't receive a notification until well after the game had been launched. Some didn't receive the alert until after they had downloaded the freemium title and had paid for the game. And while some notifications didn't go out until this morning, more than 24 hours after the game went live, a number of iOS users still haven't received the notification they signed up for.
There could be some valid reasons for the notifications delay. One possibility is that fearing an avalanche of users downloading the game all at once, Apple purposely disseminated the notifications in waves.
We would suggest that if given another opportunity to get notified about the launch of an upcoming new app, iOS users click on Notify. At the same time, until Apple has the system refined, they should continue to check in with the App Store as if they didn't request the alert.
source:
@jaredmecham
via
MacRumors