Sunrise means a new day for smartphone owners to use their phone
19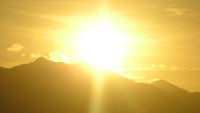 Sunrise means a brand new day for U.S. smartphone owners to interact with their phone. A new survey shows that 84% of Americans head straight for an app to use first thing in the morning. Which apps are in demand when the sun rises? The data has been broken down even more by app type. 67% of smartphone users check their email as soon as they get up and 45% of users check their weather app first thing in the morning. That makes sense since you need to know if you need to bundle up and if you need to bring your umbrella to work.
We're not sure what this says about the selfishness of smartphone owners, but 40% wake up and check out their social network compared to the 35% who read the news in the morning. The survey also revealed a huge drop off starting with the 12% that check out the Dow Jones when they awaken. On the bottom is the 3% that visit their dating apps first thing in the morning. We can understand that being the last thing you want to think about in the a.m., especially after a bad date the night before. Even horoscopes (6%) beat out dating services on the list of apps that smartphone users access when getting out of bed.
What apps do you visit first thing in the morning? Check out the chart below to see how your morning ritual compares with others in the U.S.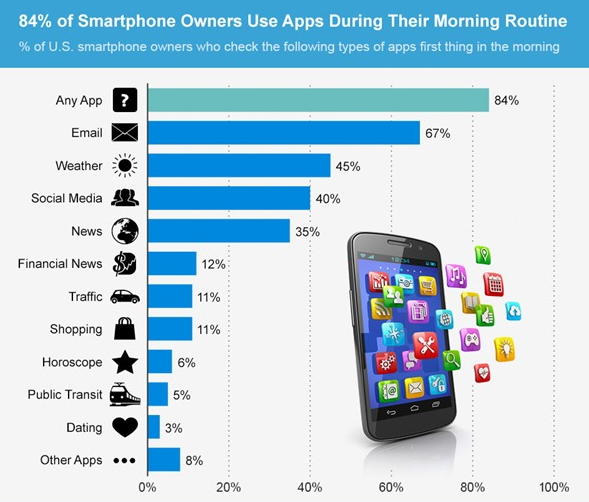 84% of smartphone owners access an app first thing in the morning
source:
RedmondPie