Sundar Pichai claims Google never attempted to buy WhatsApp
9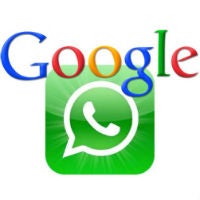 Last week, we heard the news that Facebook had agreed to pay an astonishing
$19 billion
in cash and stock in order to acquire mega-popular messaging app WhatsApp. In connection with those reports were rumors that Google had also attempted to purchase WhatsApp in order to keep it out of Facebook's hands, but Google's Android/Chrome chief Sundar Pichai is saying that isn't true.
According to two separate reports from last week, Google either offered WhatsApp
$10 billion
to acquire the company, or possibly even offered to beat Facebook's
$19 billion
offer. But, those reports are "simply untrue" says Sundar Pichai. On the matter, Pichai said:
WhatsApp was definitely an exciting product. We never made an offer to acquire them. Press reports to the contrary are simply untrue.
If Pichai is telling the truth, it begs a very big question: Was anyone bidding against Facebook? When a purchase price gets to the level of almost $20 billion, it seems reasonable to assume that there was bidding going on. Especially given that WhatsApp was only valued at about
$1.5 billion
in the last round of funding before Facebook acquired it. The gap between the valuation and purchase can't be explained by generosity on Facebook's part, so either there was a bidding war between Facebook and another company, or Pichai isn't being honest here.