WhatsApp could have gotten more than $19 billion from Google
29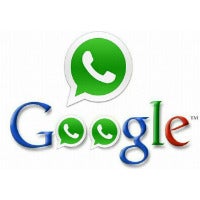 It was recently announced that Facebook had agreed to purchase WhatsApp for a whopping
$16 billion
($12 billion in Facebook shares and $4 billion in cash), plus another $3 billion in vested payments. The deal is huge, and quite an aggressive move by Facebook. Then, the news came out that WhatsApp had actually turned down a
$10 billion
offer from Google before agreeing to Facebook's purchase. But, the story doesn't end there.
A new report from
The Information
is now saying that Google was willing to beat the $19 billion offer from Facebook, even though Google apparently didn't really want to acquire WhatsApp. According to the report, Google was mostly trying to keep WhatsApp from being acquired by Facebook. Google CEO Larry Page also tried to convince WhatsApp to stay independent, in order to keep it away from Facebook.
In the end, Google apparently "did not seem excited" about purchasing WhatsApp. So, even though Google was willing to pay more than Facebook, maybe the lack of enthusiasm was what sold WhatsApp on choosing Facebook to make WhatsApp employees very rich.