Study: iOS apps leaked more user data than Android apps, but of the more benign kind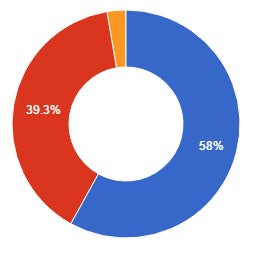 Android usually gets a lot of flak for being prone to hacking and leaking personal info, ubiquitous as it is. Research from digital security firm Zscaler, however, pegs iOS apps to be a bit leakier in terms of user info, though most of the information that emanates from mobile apps there in general was found to be pretty benign.
On average, Android apps that passed through the company's cloud transaction, leaked user data in 0.3% of the cases, while that figure was 0.5% for iOS apps, yet the number there is derived from a larger sample. Both are not big numbers, though, plus it is mostly device info and location data that are shared.
Only a fraction of the leaked data was found to be personally identifiable info (PII). This is where Android and iOS differ again - just 0.2% of the iOS leaks included PII data, while on Android that share was 3%. The geographic distribution of the leaky apps is also pretty interesting - 70% of iOS privacy-related traffic comes from China, while for Android it's from US and UK. Not very surprising, given the come-and-go state of Google Services on Android phones in China.