Study: Text message reminders can help patients become more compliant with their meds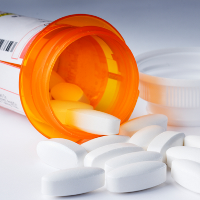 A recent study found that nearly one third of those prescribed medication to lower their blood pressure, or lower their lipids, are not taking their pills. But there is a solution. A study published on the online journal PLOS One found that sending out text message reminders to patients, can help them remember to take their medication on time.
A study was conducted with 300 patients who were taking meds to reduce their blood pressure or cholesterol. Two groups of patients were created with one group receiving texts, and the other group not receiving any messages. The group receiving the texts were asked if they were taking their medication. These missives went out once a day for two weeks, before dropping to every other day for two weeks. That was followed by one text a week for six months. Patients not replying to the texts were called on the phone to check compliance.
The results of the study? 25% of those in the group that did not receive the texts stopped taking their medication completely, or took less than 80% of it. Only 9% of those in the group that received texts stopped taking their meds, or took less than 80% of the prescribed dose. Obviously, being reminded to take your medication daily is important for those who are on a daily regimen of pills. Since many people own a smartphone these days, sending a text message seems to be a quick and easy way for medical professionals to make sure that their patients are compliant.
"An important and overlooked problem in medicine is the failure to take prescribed medication. The results of this trial show that text message reminders help prevent this in a simple and effective way. More than just a reminder, the texts provided the link to identify patients who needed help."-Dr. David Wald, cardiologist, Queen Mary University
source:
PLOSOne
via
Forbes