Study: In-app purchases making Apple iPhone app developers big bucks
7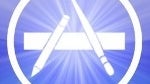 App research firm Velositor has found that in-app purchases by Apple iPhone users
are making big bucks for app developers
. Becoming more common in games, productivity and social apps, the average U.S.developer is making $63,885.34 in revenue from such purchases from Apple iPhone users in the first month. Taking games out of the equation, the average Stateside iPhone-app developer took in $23,482.15. Considering that these are averages, it must mean that the most popular apps are earning millions from these purchases in the first month.
These apps are using the "freemium" model in which the
software is available for free
from the App Store, but certain features require the user to make an in-app purchase. This allows a decent experience for those testing out a title from the App Store while rewarding those who want to delve further into a game or the features of an app.
The study also breaks out the figures for Canadian Apple iPhone app developers and
those numbers are about 5-6 times smaller
. The average iPhone developer in Canada makes $11,558,18 from in-app purchases in the first month. Taking games out of the equation leaves an average of $4,226.71 in payments made to such Canadian developers.
IT looks like the study has given us a couple of facts. One, when it comes to the Apple iPhone, in-app purchases seem to be far more lucrative in gaming apps than for other genres, and it pays more to be a Stateside developer than one writing code in Canada.
source:
Velositor
via
MobileSyrup