Strategy Analytics: Xiaomi sells more wearables than Apple or Fitbit
14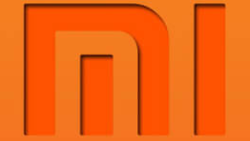 For the calendar second quarter that started in April and ended in June, Xiaomi took over the top spot and now is the leading seller of wearable devices on a global basis. Over the last year, Fitbit's top-ranked share of the global wearable market has plunged to 15.7% from 28.5%, a stunning 45% decline. Xiaomi now has 17.1% of the market putting it on top for the very first time. Last year at this time, Xiaomi had 15% of the wearable market.
While Fitbit is known for its fitness trackers, it is working on a smartwatch project and thus far, it has not been a success. Fitbit has had to lay off 110 employees and is in the middle of proceeding with lawsuits filed against it. Apple had a 44% increase in wearable marketshare from 9% to 13% The rest of the field, listed as "others," saw its share rise from 47.5% to 54.2%.
Converting these market share figures into actual global sales is not too difficult. Xiaomi's leading wearable sales figure amounts to 3.7 million units sold during Q2. Fitbit had sales of 3.4 million wearable units worldwide during the second quarter, down from 5.7 million fitness trackers. And Apple sold an additional 1 million Apple Watch units from April through June as those sales figures rose from 1.8 million units to 2.8 million units. In the "others" section, sales rose to 11.7 million units from 9.5 million units during the second quarter.
According to Cliff Raskind, Director at Strategy Analytics, Apple lost out to Xiaomi this past quarter because of a lack of presence in fitness tracking. However, Raskind says that the rumored Series 3 Apple Watch is expected to have enhanced health tracking that could put Cupertino back on top later this year.
"Xiaomi shipped 3.7 million wearables worldwide in Q2 2017, rising 23 percent annually from 3.0 million units in Q2 2016. Xiaomi captured 17 percent global marketshare and overtook Fitbit and Apple to become the world's largest wearables vendor. Xiaomi's Mi Band fitness trackers are wildly popular in China, due to their highly competitive pricing and rich features such as heart-rate monitors, step-counters and calendar alerts. Fitbit shipped 3.4 million wearables for 16 percent marketshare worldwide in Q2 2017, almost halving from 29 percent a year ago. Fitbit is at risk of being trapped in a pincer movement between the low-end fitness bands sold by Xiaomi and the fitness-led, high-end smartwatches sold by Apple."-Neil Mawston, Executive Director, Strategy Analytics.

Apple shipped 2.8 million wearables worldwide in Q2 2017, growing 56 percent annually from 1.8 million in Q2 2016. Apple has for now lost its wearables leadership to Xiaomi, due to a lack of presence in the sizeable fitnessband subcategory. However, the rumored upcoming Watch Series 3 launch with enhanced health tracking could prove to be a popular smartwatch model and enable Apple to reclaim the top wearables spot later this year."-Cliff Raskind, Director, Strategy Analytics
Overall, 21.6 million wearbles were sold during the second quarter, an 8% rise from the 20 million sold during the same quarter last year.
source:
StrategyAnalytics