Stock Android should score native theme support! Here are some gorgeous themes that support this
24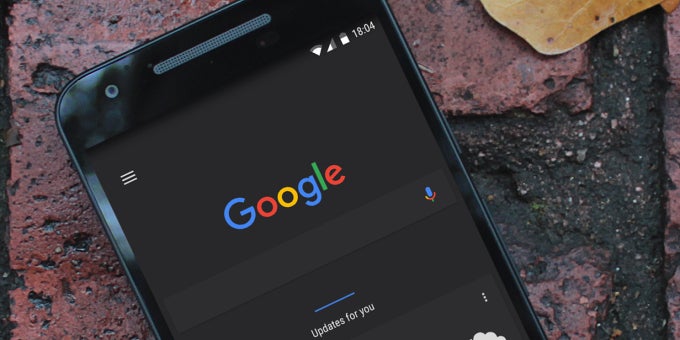 The looks of stock Android Marshmallow and Lollipop arguably look way better than their previous iterations, but still, there might be people who are not quite liking it. What if you hate teal, or, God forbid, the dominating white backgrounds? If this is the case and you're aching to change certain aspects of the Material Design interface of your device, well, you can't do much if you're running vanilla Android.
Delve into the land of custom ROMs, though, and the things will be quite different. Provided that you opt for one of the more popular and widespread aftermarket Android distributions - CyanogenMod, for example - then your theming endeavors will be crowned with success. The latest iterations of the third-party Android ROM come with a built-in Theme Engine that allows you to easily change the looks of the interface. Thanks to this, you can change the looks of your Marshmallow or Lollipop device as easy as abc - just download one of the available themes on Google Play, select what elements of the UI you want transformed and... well, that's pretty much it!
Check out some of our favorite themes for CyanogenMod and see what you're sadly missing on!
Blue Tint
It doesn't take a genius to notice that Blue Tint is, well, gorgeous on all fronts. It comes with the full package - deep dark backgrounds, a stunning font, and stock icons to die for. Apart from the interface, Blue Tint paints over more that 25 other apps. Really, if you only need one theme for the rest of your life, Blue Tint should be a prime candidate for the job.
Blue Tint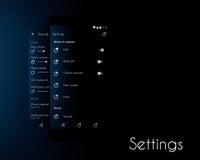 Swift Dark
This theme doesn't aim to alter the looks of stock Android much - it mostly darkens the backgrounds and transforms a few colors here or there, but for the most part, it is looks quite stock. The themed apps on board are many, most importantly most stock Google apps, as well as Skype, Viber, WhatsApp, Kindle (!), and others.
Deep Darkness
If you really dig darker shades, Deep Darkness will undoubtedly float your boat from day one. This theme really puts emphasis on dark teal and black hues, which warrants for a rather good experience for all dark theme lovers. Deep Darkness also paints over a multitude of stock Google apps, just as you'd expect it.
This one is also dark, but with a twist - LunarUI also shows a lot of love to vivid colors, which are gently intertwined with the predominantly dark hues. That's rather cool, as it employs best of both worlds. Don't miss this one, it's free!
We like minimalist interface icons and we won't lie, Volt looks stunning! Starting from the font, the icons, and the selected colors, the theme is the posterchild of what we'd like Android to look like.