Steve Jobs's yacht Venus impounded in Amsterdam over design bill owed on a handshake
26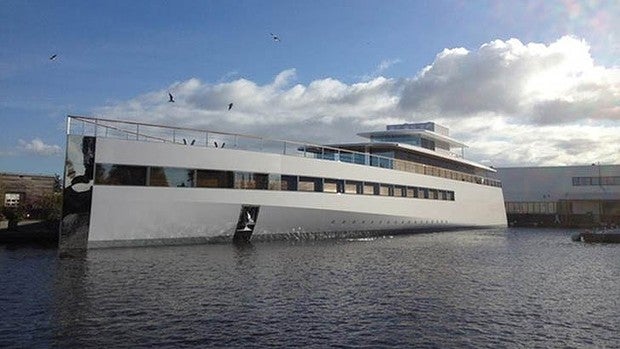 Oh, the rich and their toys! The late Steve Jobs ordered an
awesome yacht with minimialist design that cost $132 million to build
, but never got to actually use it.
Today a lawyer is reporting that the yacht, called Venus, has been impounded at the port of Amsterdam Wednesday for nothing else but unpaid designer bills. You'd think that when you are paid $8 million to design a naval vessel, you'd not worry about the actual agreement of close to $12 million for envisioning the shape of it all, but that's not what happens when you are Philippe Starck.
The renowned French designer is seeking every dollar owed to the penny, resulting in the impounded Steve Jobs yacht in Amsterdam. "
The project has been going since 2007 and there had been a lot of detailed talk between Jobs and Starck,
" said Roelant Klaassen, a lawyer representing Starck's company Ubik.
"
These guys trusted each other, so there wasn't a very detailed contract,
" he added. There you go - if there was nothing signed on paper, we doubt the Jobs' estate lawyers will be very happy with the impounding, so this naval drama seems poised to be continued.