Steve Jobs worked closely on the 2012 iPhone with a larger screen, also dreamt of iCar and iYacht
37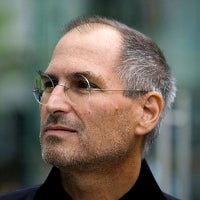 After
WSJ
and
Reuters
, now it's time for another business news juggernaut to chime in on the possible bigger screen of the next iPhone - Bloomberg. The New York Mayor's establishment got a confirmation by not one or two, but three sources on the bigger-than-3.5" screen matter.
Apple's co-founder and CEO has apparently worked on iPhone 6 up until his passing away in October of last year, and had
a key role in developing it
.
Just like
we wrote last year as far back as April
, the next iPhone has been in the works way before the
iPhone 4S
was announced even, which explains why the rumors about the metal chassis, larger screen size and LTE connectivity were not at all what was unveiled with the iPhone 4 refresh - they were
actually rumors about the work on the 2012 iPhone
.
Mickey Drexler, CEO of J. Crew and an Apple board member, said in an interview that Steve Jobs was constantly looking to overhaul things he thought can be made better. Besides the Apple TV set, which is now pretty much a done deal, considering all the rumors swirling around on its existence and assembly preparations at Foxconn, Steve dreamt of branching outside the living room.
One of his biggest dreams was a car designed by Apple, but he also shared plans for fleshing out yachts, staircases, even the medical equipment that was next to his hospital bed - basically, everything he laid eyes on and thought "that's ugly".
Mickey Drexler also said that he wouldn't want to be in Tim Cook's place: "
The best job to have: Take over a company that's doing poorly. Never take over a company that's doing great. You know, I love Tim Cook, but I wouldn't want his job
". Watch the interview with Apple's board member in the video below.