Stephen Elop says dual-, quad-core phones just waste battery life
64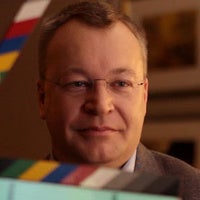 Nokia's CEO Stephen Elop faces the tough task to break the Android-iOS smartphone duopoly, and if it could be done with words, these would have been the ones:
"dual-core, quad-core mobile phones are just a waste of battery, not all are so useful."
The bold statement of Nokia's head is
"proved"
by the Smoked by Windows Phone campaign, where random users with iPhones and Androids try to do something with their phones and end up doing it slower than it's done on Nokia Windows Phones. Nokia offered $160 to people that can beat their Windows Phone devices in the challenge and reportedly it never lost.
Elop's statement is quoted by Chinese Yangchen Evening News, and we hope there was something lost in translation since they seem a bit too bold. Nokia's chief executive obviously takes pride in how smooth Windows Phone runs on single-core processors - something that is a result of the great work by Microsoft engineers, but it's hard to deny the advantages of multi-core processors.
Actually, most of the research we've seen claims the contrary - multi-core processors could actually save battery life in most circumstances. To make it all even weirder, we also expect Microsoft to add support for dual-core processors in Windows Phone 8, also referred to as WP Apollo.
Will this kind of aggressive marketing work for Nokia in China? And what do you think about multi-core processors, how
"gimmicky"
are they really? Sound off below.