Stay tuned for our iPhone 6s and 6s Plus announcement coverage
10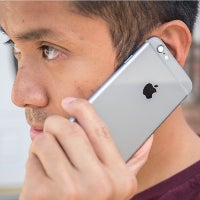 In just a little more than 24 hours, all eyes in the tech industry will be looking at Apple, for Cupertino has primed the Bill Graham Civic Auditorium in San Francisco for a grand unveiling. How grand exactly is it going to be? Well, keep in mind that the company may introduce a number of exciting gadgets from a few of its device categories — of which, of course, we're most interested in the new iPhones.
Speaking of iPhones, it's pretty much become clear by now that Apple is going to stick with its plan and release a 's' generation iPhones this year, namely the
iPhone 6s
and 6s Plus. These two are pretty much guaranteed to appear. Whether we'll see the mythical iPhone 6c is a matter of much more debate, with the answer, sadly, gravitating towards a 'no'. We say 'sadly', because an eventual iPhone 6c would have made things that much more fun. Anyway, the point is that tomorrow (September 9), Apple is going to announce the next-generation iPhones, and as always, you can count on PhoneArena to keep you informed of all the news. We'll be having tons of coverage, from the usual news stories and live-reports, to in-depth analysis of the new features and specs comparisons. It'll be fun, you'll see.
Join us tomorrow, to experience the most impactful annual event in the mobile industry in its fullest!
Meanwhile, don't forget to check out our extensive
iPhone 6s and 6s Plus rumor round-up
for all the juicy leaks and rumors we've come across so far!
Apple iPhone 6s & 6s Plus event start times on Sep 9