Status bar on Android P shows only four notification icons
17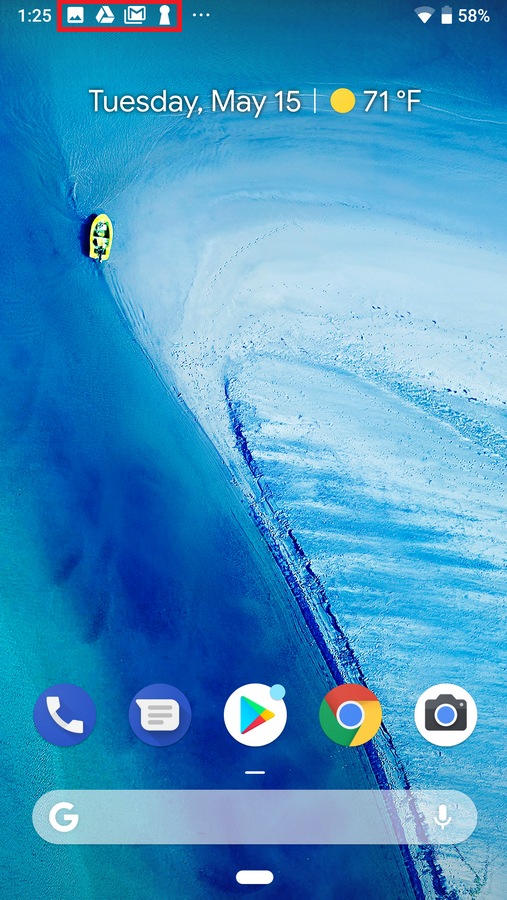 Android P shows only four notification icons on the status bar
Android P might require long time Android users to unlearn some habits. When you want to know the time from the status bar, where do you look on your pre-Android P powered phone? To the right, of course. But on Android P, the time has been moved to the left. And the new Android build will only show four notification icons in the status bar. While that is done to accommodate the notch,
which gains native support in Android P
, only four notification icons appear in un-notched handsets, at least right now.
If more than four notifications have been received, the four icons will be followed by a string of dots. Each dot represents another notification received, although it doesn't show which app received it. You will have to pull down the notifications shade to see which apps sent you all of the notifications you have received. As a comparison, on Android Oreo, there is room in the status bar to show as many as seven notification icons.
Android P will be released later this year, and it is unclear whether the limit of four notification icons on un-notched models is being done for the developer preview only, so that developers can get an idea about what the status bar will look like on notched handsets.
An example of what the status bar on Android P looks like can be seen on the image that accompanies this story. Also, note the new home button at the bottom of the screen.
The multitask button is gone, replaced by a gesture
, and the back button only appears in situations when it can be used. Since the picture shows the home screen, the back button is disabled.
source:
AndroidPolice