Starting April 17th, Verizon will charge customers $10 to suspend a line voluntarily
19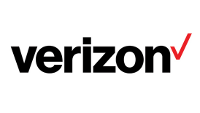 One of our loyal PhoneArena readers has sent us a leaked Verizon menu that is meant for the eyes of Verizon reps only. The memo relates to the company's decision to make some changes to how it handles accounts that have been voluntarily suspended. According to the memo, starting on April 17th, users can no longer choose to suspend their account without billing. Instead, they will be allowed to sign up for a reduced access rate option for $10 per month.
The $10 rate is per line and can be prorated. During a 12-month rolling period, a customer can use the reduced access rate plan for no more than 90-days. Upgrade dates and service contracts are extended by the number of days that the account is suspended for. Verizon admits in the memo that adding a $10 monthly rate helps Big Red recover lost service revenue.
The carrier says that its customers will now have two billing options for suspended accounts: full billing or the reduced $10 rate. If a phone is lost or stolen, and the customer hasn't used the reduced access rate during the last 12 rolling months, he/she will be allowed to suspend their account without any billing for 30-days.
Verizon has even written a script for reps to read to customers under the heading of "positioning." You can check it all out by clicking on the slideshow below!
Thanks for the tip!