Stakes are high as Apple is prepared to battle in China for China Mobile subscribers
9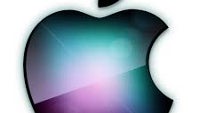 With the long awaited deal between China Mobile and Apple
expected to be announced as soon as this coming week
, some analysts are saying that after picking the low hanging fruit, Apple is going to have to work hard to snag a large percentage of China Mobile subscribers. With 759 million subscribers, China Mobile is the largest mobile carrier on the planet. Some expect Apple to grow its revenues by as much as $3 billion in 2014 directly as a result of the deal with China Mobile. That would be 25% of the total growth in revenue Apple is expected to achieve in 2014.
But after that, some analysts are saying that it will be Apple vs. Samsung in a battle over Chinese smartphone sales. China Mobile's proprietary 3G TD-SCDMA network prevented Apple from selling the iPhone to its customers. But that is no longer the case now that 4G LTE service is allowed in the country. Analysts expect this to be a boon to both Apple and China Mobile. The latter already has 45 million unlocked iPhones on its network and Forrester Research expects 17 million more units to be activated on China Mobile's network in 2014, bringing $3 billion of revenue to Apple next year. Those 45 million unlocked units can only run on 2G, which gives Apple an incentive to dangle in front of these prospective iPhone buyers who will need to upgrade to the newest model in order to get 4G speeds.
But Apple does have a problem. In the third quarter, nearly 90% of Chinese smartphone buyers spent $500 or less on a new handset. In other words, low-price, home town producers using MediaTek chips have the edge in China. Consider that Apple's website in the country has the
Apple iPhone 5s
priced at $868 while the
Apple iPhone 5c
costs $737.
While the deal with China Mobile should add to Apple's profits immediately, it might take more than a year for China Mobile to benefit. The carrier is still shelling out cash to build out its LTE pipeline, and is spending 30% of its revenue on capital spending in 2014, according to Moody's
If Apple is able to snag just 3% of China Mobile's customers, that would be more than 21 million new iPhones sold in the area. If the Cupertino based tech titan can grab 6% of China Mobile's customers, that would be more than 42 million new iPhone buyers in China. For Apple, this could be a huge deal. But it will have to get past the high price of the iPhone in the country, and take attention away from Samsung's constant spending on marketing. It is going to be a tough battle for Apple, and the stakes are high.
source:
Reuters