Stagelight is a premier Android music app that has everything you need to start making beats
12

Music making apps for Android might be few, but they are quality time! Next to the prominent Caustic and G-Stomper stands the no less ambitious Stagelight, a complete music production studio designed to offer professional functionality with a down-to-Earth interface. Most of what you're hearing in your head can be accomplished with this app. It lets you sketch out beats, manipulate loops, and arrange entire songs – either by taking advantage of a variety of sound packs, or recording and adding your own sounds. When your compositions are finished, you can immediately share them via social networks.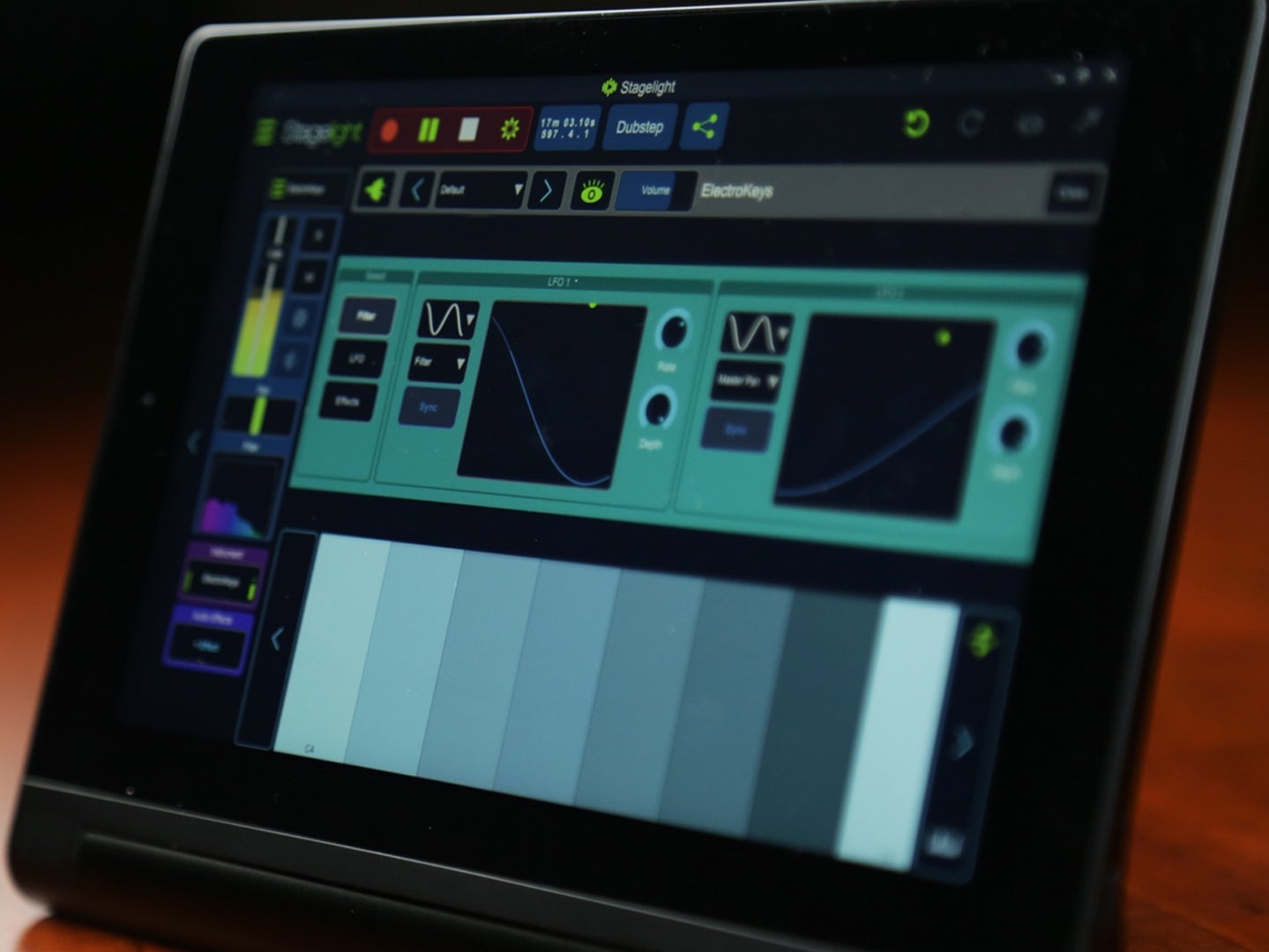 Lining up some beats on Stagelight for tablets.
Out of the box, Stagelight ships with sound packs that cover most modern music genres, such as EDM, Dubstep, Rock, Hip Hop, and others in-between! You can browse through these and make custom drum kits and audio mashups out of genre-specific loops and sounds. As expected, additional sound packs are available as in-app purchases. The straightforward interface makes it simple to do edits, adjust notes, change tempos, add effects and filters, and keep everything in time. Speaking of which, the app's Grid feature lets you just swipe in a beat and change its time, pattern and key even after you have recorded your performance.
Stagelight ships with an integrated drum machine with step sequencer, five keyboard instruments, and four free audio effects – pretty much everything you need to dip your toes into electronic music production. However, unlocking the additional features and controls for the instruments and filters is paid. We have some good news for you, though – the app's core in-app purchase package is now on sale for $1.99. Try the app for free and see if you like it!
ALSO READ