Top 5 best music games for iOS and Android
6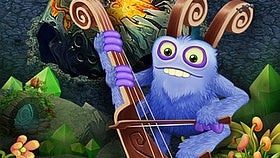 Looking for the best music games for smartphones and tablets? With the headphones on - volume set to max, of course - we took a deep dive in the Android and iOS app stores and we're ready about seven of what we think are the best music games around.
In some of our previous articles, we talked about the
best music composition apps
and the
best DJ apps
for phones and tablets. Unfortunately, it turns out that you have to be talented to be good at making music, and once the initial kick of the thrill starts to fade, music apps aren't a lot of fun for those of us that are not musically gifted. That's why today we're going to take a lighter approach as we discuss the best music games available for smartphones and tablets.
Note that our selections for the best music games are listed in no particular order. If you have any recommendations for us to consider, drop us a line in the comment section below!