Sprint working on its own mobile payment platform
7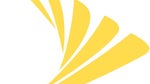 With AT&T, Verizon and T-Mobile
opting to support ISIS over Google Wallet
, Sprint is said by
NFC Times
to be considering offering its own mobile payment platform. That, of course, could 86 Google Wallet from future Sprint phones. The service,
said to be called "Touch,"
would allow the nation's third largest carrier to build relationships with banks and service providers which it currently does not have. At the same time, Sprint would be able to control the development and distribution of API as well as security on the platform. Speaking of security, it is the security element on the NFC chip that would prevent Sprint from offering both "Touch" and Google Wallet at the same time.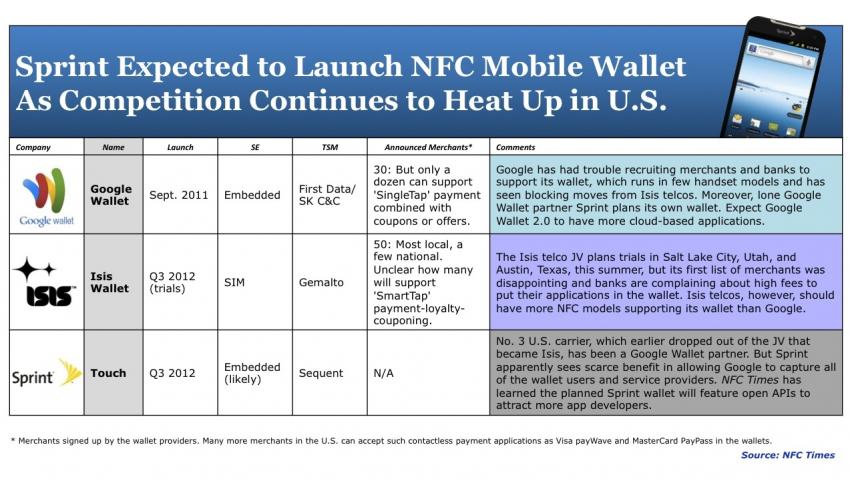 The current landscape of mobile payment platforms in the U.S.
The irony here is that
Sprint is the only carrier that has so far offered a handset with Google Wallet pre-loaded
. Verizon blocked the service from
appearing on its version of the Samsung GALAXY Nexus
. Now, Google is said to be working on Google Wallet 2.0 which will rely more on the cloud to pass along payments, promotions and offers.
Google's acquisition of payment technologies company TxVia a few months ago
was done to help Google Wallet improve its performance and gain more traction among carriers. TxVia specialties are gift and pre-paid cards which might reveal some of what the Mountain View based company has in mind. Whatever changes to Google Wallet will be announced at Google I/O later this month could all be moot unless Google gets carriers to sign up for its service. And now that Sprint is apparently working on "Touch," the one carrier that has supported Google Wallet could soon replace it with its own platform.
A Sprint source says that its "Touch" will be a legitimate challenger to ISIS, which is expected to launch in two cities this summer. The mobile operator was originally a member of the group that developed ISIS until it dropped out in 2010. Unlike the service to be offered by its three main competitors,
Sprint will make "Touch" an open system
with APIs made available to developers to use in apps. Additionally, ISIS will require the use of a SIM card for security while Sprint's platform will use an embedded chip. This is because Sprint is not as far along with the development of its LTE network to use a SIM card as a security element. T-Mobile, of course, is a GSM carrier as is AT&T and already has SIM cards in use.
"proud to be the first carrier to deliver Google Wallet. In keeping with our open approach, Sprint is actively working with others in the mobile payment ecosystem. We will continue to bring practical, easy-to-use mobile payment solutions to customers on Sprint devices, however, we do not have any news to share at this time.'-Sprint statement
Sprint currently offers five smartphones that support Google Wallet
including the upcoming Samsung Galaxy S III
, the HTC EVO 4G, the Samsung GALAXY Nexus, the LG Optimus Elite and the LG Viper 4G LTE. Previously, the Google Nexus S 4G was the only Stateside model to offer Google Wallet and that model
has now been discontinued by Sprint
.
source:
NFC Times
,
TheVerge
via
BGR