Sprint will launch "current" Windows Phone 8 handsets, "open" to Tizen and Firefox OS
8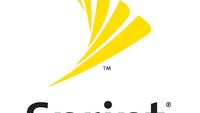 Ryan Sullivan – Director of Device Delivery at Sprint, said that the carrier will introduce
"current"
Windows Phone 8 smartphones.
"We're working for current product launches, and not necessarily to launch on six-month-old hardware"
, he added. Good news indeed! What boggles the mind, however, is what will Sprint do to differentiate its Windows Phone 8 offerings from alternatives sold by other carriers. The platform is already pretty limited when it comes to customization and it is made to run on Qualcomm hardware – dual-core Snapdragon S4 with 512 or 1024 megabytes of RAM. Something innovative in the camera department, perhaps, or HD voice support, or maybe some other fancy tech we haven't heard of yet? Oh well, we'll have to wait and see.
Interestingly, Sullivan also hinted that Sprint, which currently offers only Android and BlackBerry smartphones, as well as the iPhone, might spice up its lineup even further. In addition to Windows Phone 8, the carrier is open to
smartphones running Tizen
and even the new Firefox mobile operating system. Of course, these will have to materialize first before we hear any official confirmation regarding their availability through Sprint.