Sprint unveils new plans for mobile broadband
24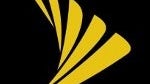 A little less than a month since Sprint announced they were doing away with the all you can download buffet for
mobile broadband devices
they have unveiled a couple of new plans to try and help ease the pain.
Sprint recently spoke of their ability to offer unlimited data and labeled it as a "
differentiator
." While that may still be the case in terms of smartphone use, we have since been stripped of our unlimited download privileges when it comes to using handsets to tether or using a stand-alone mobile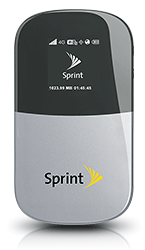 broadband unit. The new plans that Sprint is offering for their 3G/4G mobile broadband service aren't exactly game changers and will no way hide the fact that it is no longer an unlimited service, but nevertheless it is an improvement.
For starters their regular
$50 monthly plan
has been improved from 5GB of allotted data to 6GB
. Heavy users will probably not see that as a large enough improvement but for those who teeter along the edge of overages beyond 5GB will find that extra gig of data useful. Sprint has also added an
$80 plan which will give you 12GB of data
on a monthly basis. In addition to these new data plans Sprint also announced the
Huawei Express
, a 3G/4G mobile hotspot that will run you $29 with a two-year agreement.
So yes, Sprint is no longer unlimited but with the other carriers getting rid of that feature it was only a matter of time until they did as well. In comparison to what their main competition has to offer Sprint has the better plans in terms of allotted data. Verizon for example only allows 5GB and 10GB of usage for their $50 and $80 plans, respectively. Even though the days of unlimited downloads are most certainly behind us, at least Sprint is trying to make the loss a bit easier.
source:
Tech Crunch
Recommended Stories