Sprint to raise Unlimited Plan for new subscribers to $70 a month starting October 16th
10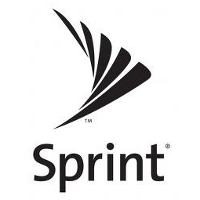 Sprint's unlimited data plan is going to cost new Sprint subscribers some more money starting on October 16th. On that date, the carrier's Unlimited Plan will cost $70 a month, up from the current $60. This does not affect current Sprint subscribers who are already paying $60 a month for unlimited data. Even if a current subscriber activates a new phone, he or she will continue to pay $60 monthly as long as they continue to meet plan requirements. The phone must be purchased using a financing plan that is compatible with the Unlimited Plan, such as Sprint Lease or Sprint Easy Pay.
Even after the $10 a month hike in price, Sprint crows that its unlimited plan is still cheaper than T-Mobile's $80 unlimited offering. And of course, AT&T and Verizon do not offer unlimited data.
If you're a qualified Sprint customer, turn in a working smartphone and pick up the 16GB
Apple iPhone 6s
for $15 a month. The Apple iPhone 6s Plus is $19 as month with that same trade-in offer. If you trade-in an
Apple iPhone 6
or an
Apple iPhone 6 Plus
that you own in full,
you can get the 16GB iPhone 6s from Sprint for $1 month
or the 16GB Apple iPhone 6s Plus for $5 month. Combine that with the $60 Unlimited Plan, and you can have unlimited data and a 16GB iPhone 6s for $61 a month. Keep in mind that you are trading in a fully owned phone for a leased
iPhone 6s
or iPhone 6s. The lease expires in 22 months and at that time, you will have to either return the phone, upgrade it for the next iPhone model, or pay to purchase the handset.
source:
Sprint