Sprint to debut Tri-Band LTE devices on July 19th
6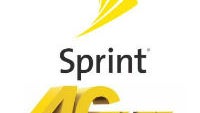 Sprint's LTE network has not been the most impressive so far, but it is expected to start ramping up performance of the network by adding in two new spectrum bands. And, as is customary with wireless carriers before rolling out network upgrades is to put out devices that are compatible; so, Sprint is going to debut Tri-Band LTE devices on July 19th.
Sprint has announced that this Friday it will be releasing the MiFi 500 LTE, Netgear Zing Mobile Hotspot, and the Netgear 341U USB Modem. All three devices will work on all three spectrum bands that Sprint's LTE network will use. The MiFi 500 and the Netgear Zing Mobile Hotspot will retail for $49.99; and, the Netgear 341U USB Modem will cost just $19.99.
Sprint's LTE network already uses the 1900MHz spectrum, and it will soon be rolling out LTE spectrum running on 800MHz and 2.5GHz. The 800MHz spectrum is coming from Sprint shutting down its Nextel iDEN network last month; and the 2.5GHz spectrum will be coming from Sprint's acquired WiMAX network.