Sprint switching to LTE looks more plausible than ever
13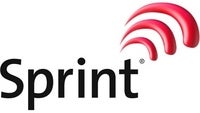 Remember when we told you about
Project Leapfrog
? Hiding behind that codename were said to be Sprint's blueprints for shifting its 4G network from WiMAX to LTE by the end of 2013.
Sprint's transition to LTE
has been speculated with for quite a while, but After Geoff Martin, who handles operations at the carrier's M2M Collaboration Centre in Sillicon Valley, delivered what seem to be
the most reliable clues in favor of the network shift to date
, doubts are really starting to fade away.
During a press tour of the facility that he oversees, Geoff Martin commented on Sprint's alleged switch to LTE stating that there was a "high likelihood" of the technology being adopted by the carrier "in one flavor or another" and that "announcements will be made soon." Earlier this year, the nation's third largest carrier declared that by the middle of 2011, a final decision will be made, and it looks like the transition is probably going to be confirmed once the deadline gets reached.
If Sprint decides to switch to LTE for its 4G pipelines, the technology looks like a suitable candidate for the carrier's 14MHz of spectrum within the 800 MHz range. That bandwidth is currently used for iDEN-based Push-To-Talk services, which will be carried over to Sprint's CDMA network over time. "Operating three separate networks [CDMA, iDEN, and WiMAX] is hugely expensive," Martin said, but once the carrier network gets restructured during the shift, the number of Sprint's base wireless stations will possibly drop by up to 40% reducing network running costs by a great amount.
source:
Total Telecom
via
Sprint Users