Project Leapfrog may hold the blueprints for Sprint's transition to LTE
13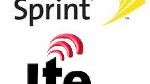 We know that rumors about Sprint
switching to LTE
connectivity for its 4G devices have been around for some time, and with every new one that followed, the questionable claim started sounding more and more plausible. Has Sprint actually taken the decision to gradually move away from WiMAX in favor of LTE technology?
Well, everything is just a rumor for now, but the latest news to suggest that Sprint has already engaged its transition to LTE comes from analysts at Gerson Lehrman Group. The analysts are backing up their claim by reporting that the carrier has already signed the necessary contracts with companies Alcatel-Lucent, Ericsson, and Samsung, which will provide the hardware required for building Sprint's wireless LTE infrastructure. Titled with the codename Project Leapfrog, the transition to LTE should take about three years to complete and promises nationwide coverage while reducing operation costs.
All WiMAX-enabled smartphone owners may be a bit disappointed knowing that their smartphones may become obsolete soon, but we suppose that Sprint might consider compensating them in one way or another.
source:
GLG News
via
Engadget
Recommended Stories