Sprint set to launch new pricing strategy
24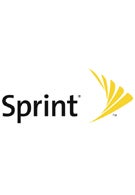 According to our sources, Sprint is set to overhaul their pricing strategy on June 15th. There will be an overall simplification of the plans offered, and for the first time there will not be separate plans for CDMA and iDEN users. The Power Pack and Free Incoming plans are going away. Users can mix and match technology on share plans for the first time as well, so any combination of iDEN, CDMA, Hybrid and/or QChat users can be under the same plan. They resemble Verizon's strategy of Basic, Select and Premium plan offerings, though there are some quirks.

Single line users will remain relatively unchanged. Talk plans will offer 450 or 900 minutes for $39.99 and $59.99 respectively. Talk/Message/Connect plans run $49.99, $69.99 and $89.99 for 450, 900 and unlimited minutes, along with unlimited messaging and Direct Connect. Finally, the Everything plans are $69.99 for 450 minutes, $89.99 for 900 or $99.99 for unlimited talk. These of course include unlimited everything else as well, such as web, messaging, navigation, TV and Direct Connect. Smartphones must be activated on a Talk plan with a Vision Pro pack, or on an Everything plan. The Pro pack runs $30, so the Everything plans make more sense.

The share plans receive the biggest change and start at $69.99 for two lines with 700 minutes. This plan is known as the Talk Share plan, and lines 3-5 can be added for $9.99 per line. The Talk/Message Share plans run $99.99 and $149.99 for 1500 and 3000 minutes and unlimited messaging, additional lines are also $9.99. Finally, the Talk/Message/Data Share plans run $129.99 or $169.99 for 1500 and 3000 minutes, unlimited messaging and data. Besides browsing, these plans include Sprint Navigation, Sprint TV and Sprint Radio. Additional lines can be added for $19.99 apiece. Direct Connect is available on all share plans for an additional $10, we weren't sure if that was per line or per account though we think it is per account. The $5 incremental discount for additional Simply Everything plans are still available as well for users need an unlimited option.

As the fine print has indicated, Instinct owners will be required to activate on either an Everything or Talk/Message/Data Share plan. We can confirm that SERO users need to to change plans in order to use the Instinct. The Instinct is going head-to-head with the iPhone in more ways than one; $70 is the starting price for iPhone 3G users as well, but that does not include the unlimited messaging, turn-by-turn GPS or TV and Radio service that the Everything plans offer.