Sprint says immediate device bans hurt not only phone makers, but also carriers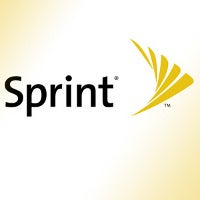 The
patent wars between Apple, Samsung
and other companies have been raging for more than a year, but recently it all intensified when a US court agreed to
ban the Samsung Galaxy Nexus
, the flagship smartphone for both Android 4.0 Ice Cream Sandwich and 4.1 Jelly Bean. Google promised it'd work around the patent that was ruled to be infringed on so the Galaxy Nexus would go back on sale in just around a week.
At the same time, this type of immediate product bans hurt not only the users and phone makers, but carriers as well. Sprint now said that having a smartphone subsidized on a carrier is a lengthy process taking sometimes up to a year, and when that kind of an immediate ban hits, it's damaging to the carrier.
The operator was clear that it's not supporting neither Apple nor Samsung or Google here, but rather focusing on all the wrong such an immediate ban can do, when the handset can go back on sale in just a week after it.
Sprint issued an amicus filing for the Galaxy Nexus sales recently, and actually that exactly what Verizon did back in the day when the Droid Charge and Galaxy Tab 10.1 LTE were facing a ban. Verizon then claimed banning the devices would hurt the deployment of its LTE 4G network.
Most recently, both the US Congress and the United Nations took note of the Galaxy Nexus ban and will be working on resolving the patent wars in the best way possible.
source: Sprint via
Electronista