Sprint pleads to the FCC to block AT&T – T-Mobile merger
30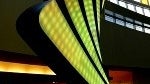 Ever since AT&T announced its plans to purchase T-Mobile for $39 billion,
Sprint has been criticizing the deal
for its potential negative impact on the US market. Of course, we would probably not be wrong if we say that in reality, the nation's third largest carrier is a bit more concerned about
its own survival
as a profitable company.
Taking its efforts to prevent the merger from happening to the next level,
Sprint has now officially pleaded to the FCC
asking it to block T-Mobile's acquisition from AT&T. In its statement, Sprint once again points out that if both companies merge, the resulting entity will cover 43% of the nation's wireless subscribers with Verizon providing for another 39% of the market.
The potential duopoly
might very well hurt fair competition amongst carriers and cause a rise in service costs because practically, two companies will have control over every 8 out of 10 subscribers.
If the merger gets approved by the FCC, Sprint is very likely to become the underdog of wireless carriers with a market share far behind that of the leading duo – AT&T and Verizon. However, until we hear the commission's final word, we are not expecting to see the number three national carrier to give up without a fight.
source:
The Wall Street Journal
via
Boy Genius Report
Recommended Stories