Sprint phones are now welcome on Boost and Virgin Mobile
23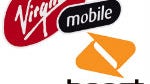 Have an idle Sprint phone lying around? Then here's one way to put it to good use. The nation's third largest carrier announced a new program called "Bring Your Own Sprint Device" allowing its unused phones to be activated on its subsidiaries Boost Mobile or Virgin Mobile. By doing so, Sprint aims to reduce the amount of handsets that end up in landfills, thus helping mother Nature and the environment. Of course, that's also good news for users on a budget, who will now be able to subscribe for a pre-paid plan from Sprint's MVNOs without the need to buy a new phone.
However, we can't yet tell which idle Sprint phones will be permitted on Boost Mobile and Virgin Mobile. According to what is said in the press release, each virtual carrier will have to decide what requirements a device must meet in order to be eligible. But
judging by what previous leaks indicate
, transferring both smartphones and feature phones should be allowed.
That's pretty much all we know for now about the "Bring Your Own Sprint Device" program, so we'll have to wait to get further details, such as device eligibility, from Boost and Virgin. Anyone thinking of taking advantage of the offer?
Sprint Gives MVNOs an Alternative to Phone Subsidies Through "Bring Your Own Sprint Device" Program
Latest program from Emerging Solutions & Global Wholesale enables MVNO customers to activate idle phones on the Sprint network, reducing the number of inactive phones in the market, diverting phones from landfills
OVERLAND PARK, Kan. (BUSINESS WIRE), March 05, 2013
- As the opportunity to reuse or recycle idle mobile devices in the United States continues to grow, Sprint (NYSE:S) Emerging Solutions & Global Wholesale today introduced the Bring Your Own Sprint Device (BYOSD) program.
BYOSD is intended to help Mobile Virtual Network Operators (MVNOs) address the growing number of inactive devices in the marketplace and offset the phone subsidy burden through the reactivation of used and inactive Sprint-branded devices on qualified MVNO price plans.
In the United States alone, the U.S. Environmental Protection Agency (EPA) estimates 135 million cell phones are discarded each year. Reusing or recycling these phones could save enough energy to power more than 24,000 homes for a year. With BYOSD, MVNO customers simply bring a deactivated Sprint device to their MVNO, who must determine the device's eligibility for the BYOSD program. Upon meeting those specifications, the device is then activated by the MVNO.
"BYOSD is another way that Sprint enables MVNOs to offer flexible, financially sensible and environmentally minded solutions to their end users," said Matt Carter, president, Emerging Solutions & Global Wholesale at Sprint. "This program not only gives our MVNO customers a chance to make a positive impact on our environment, but also allows them the chance to do so in a way that benefits their bottom line."
"A program like this can help to remove the subsidy burden off of burgeoning MVNOs, helping them to thrive in the competitive wireless landscape," said Steve Hilton, principal analyst with Analysys Mason.
Sprint ranks No. 3 on Newsweek's 2012 Green Rankings of the nation's 500 greenest companies and is the only telecommunications company in the top 25.
About Sprint Nextel
Sprint Nextel offers a comprehensive range of wireless and wireline communications services bringing the freedom of mobility to consumers, businesses and government users. Sprint Nextel served more than 55 million customers at the end of 2012 and is widely recognized for developing, engineering and deploying innovative technologies, including the first wireless 4G service from a national carrier in the United States; offering industry-leading mobile data services, leading prepaid brands including Virgin Mobile USA, Boost Mobile, and Assurance Wireless; instant national and international push-to-talk capabilities; and a global Tier 1 Internet backbone. The American Customer Satisfaction Index rated Sprint No. 1 among all national carriers in customer satisfaction and most improved, across all 47 industries, during the last four years. Newsweek ranked Sprint No. 3 in both its 2011 and 2012 Green Rankings, listing it as one of the nation's greenest companies, the highest of any telecommunications company. You can learn more and visit Sprint at www.sprint.com or www.facebook.com/sprint and www.twitter.com/sprint.