Sprint pays New York record $330 million to settle suit; carrier failed to collect sales tax
5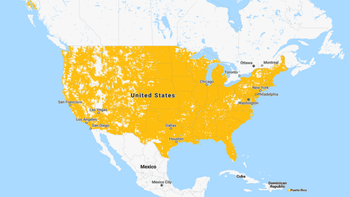 Sprint has paid the State of New York a record breaking $330 million to settle a False Claims Act lawsuit filed by the Empire State's Attorney General Barbara D. Underwood and Acting Tax Commissioner Nonie Manion.
A press release disseminated by the Attorney General's office
(via
Engadget
) revealed the settlement that ends the lawsuit known as
People v. Sprint Communications
.
The suit alleged that Sprint failed to collect and remit sales tax and other local taxes when it rang up flat rate wireless plans sold to New Yorkers. The carrier did not collect these taxes for a period of approximately ten years. A whistleblower kicked off this action by filing a suit under the New York False Claims Act back in 2011. That particular person will collect $62.7 million under state law.
The wireless plans that Sprint sold without collecting the appropriate sales and local taxes allowed purchasers to pay a flat rate for a certain number of "voice-only" minutes for phone calls. The 2002 New York state law that applied at the time required Sprint to collect these taxes regardless whether the minutes were for interstate or intrastate calls.
The press release goes on to state that while Sprint's in-house attorneys and lobbyists knew that they needed to collect and remit the taxes on these plans, the company decided in 2005 to stop collecting taxes on the portion of the aforementioned flat rate wireless plans that it "arbitrarily deemed to be for interstate calls." Sprint did not start following the law until May 2014.
"Sprint knew exactly how New York sales tax law applied to its plans – yet for years the company flagrantly broke the law, cheating the state and its localities out of tax dollars that should have been invested in our communities. Now, Sprint will pay the price with this record-setting settlement. This should serve as a clear reminder that the New York False Claims Act protects New Yorkers from companies that attempt to flout their obligations under New York tax law."-Barbara D. Underwood, Attorney General, New York State
The carrier is now awaited FCC and FTC approval to be merged into T-Mobile. The deal is expected to close during the first half of 2019.
Recommended Stories