Sprint officially joins the Tizen Association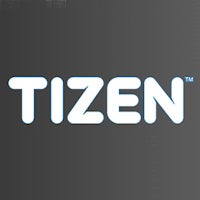 Tizen
- a new open-source mobile platform backed up by Samsung, Intel, Huawei, and a bunch of wireless carriers from around the world, now officially has the support of a major U.S. wireless carrier - Sprint. The announcement came in just now and further informs us that Fared Adib, who is vice president of product development at Sprint, is joining the Tizen board of directors. The list of carriers that have backed up Tizen so far includes NTT DOCOMO, Orange, SK telecom, Telefónica and Vodafone.
Version 1.0 of the Tizen platform, codenamed Larkspur, was announced not long ago, and although we have yet to try it out ourselves, we know that
it handles HTML5 without a hitch
. Also, we have a general idea as to what
some parts of its interface will look like
. But when the first Tizen-powered smartphones will hit the market, or if they ever will, however, is something that is still a mystery. Oh well, at least we now have a major U.S. carrier that is interested, so we know on whose shelves we might see them landing one day.
source: Sprint
Sprint Joins The Tizen Association
OVERLAND PARK, Kan. (BUSINESS WIRE), May 07, 2012
- Sprint (NYSE: S) announced today that it is joining the Tizen Association and that Fared Adib, vice president-Product, is joining the Tizen board of directors. Sprint is the first North American carrier to be a part of the Tizen Association. Sprint joins many of the world's leading carriers in the Tizen Association, including NTT DOCOMO, Orange, SK telecom, Telefónica and Vodafone.
Sprint continues to support an open mobile ecosystem that enables choice for Sprint customers, and Tizen provides another open and flexible environment for developers to create innovative applications for end users. The Tizen software development kit (SDK) and application programming interface (API) allow developers to use HTML5 and related Web technologies to write applications that run across multiple device categories, such as smartphones, tablets, smart TVs, netbooks and in-vehicle infotainment devices.