Sprint is no savior; Radio Shack goes bankrupt again
18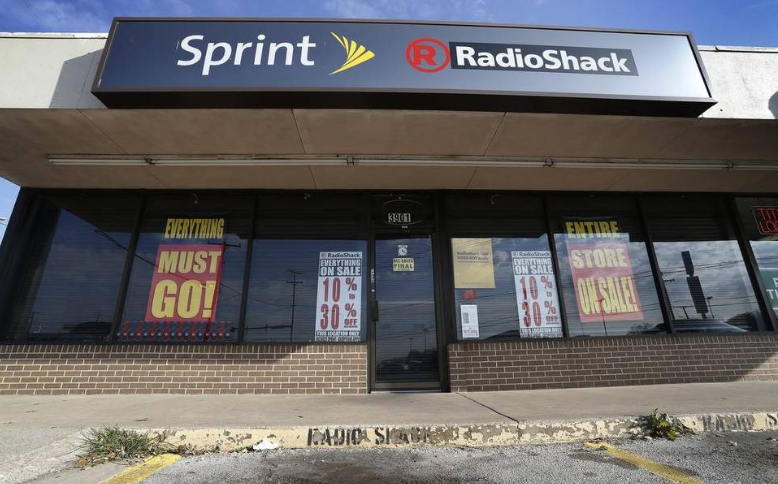 Sprint's co-branding experiment with Radio Shack failed after nearly two-years
Almost exactly two-years after a bankruptcy court agreed to a plan
that turned approximately 1,500 Radio Shack stores into co-branded locations with Sprint
, the electronics retailer filed Chapter 11 once again. This allows the company to keep operating and buys it time to reorganize while giving it protection from lenders. 200 stores will close immediately, and Radio Shack's parent company, General Wireless Operations Inc., will take a look at the remaining 1,300 stores. General Wireless picked up the stores during the reorganization that took place in 2015.
Two years ago, Sprint CEO Marcel Claure praised the locations of Radio Shack stores, and said that Sprint needed the new retailing space since some customers were waiting hours to purchase a new handset at Sprint stores. The carrier took as much as one-third of the space in the co-branded locations.
But the hoped for surge in revenues never came, and earlier this week Sprint ended up paying Radio Shack $12 million to transfer leases on 115 stores to Sprint. While the nation's fourth largest carrier will probably turn those locations into stand-alone stores, the carrier started pulling merchandise out of the other co-branded locations, beating Wednesday's bankruptcy filing by General Wireless.
Once a thriving national chain selling electronics, batteries, tape recorders, computers and radios, Radio Shack has had a rough time competing in the digital world. Earlier attempts at selling a broad line of smartphones failed, and now has the plan to co-brand locations with Sprint. Still, the company filed Chapter 11, which means that Radio Shack plans on continuing operations in some form. Had it planned on liquidation, the company would have probably filed for Chapter 7.
source:
Star-Telegram
,
NYPost