Sprint guarantees minimum $200 trade-in value for phones belonging to T-Mobile customers
27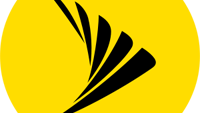 While Sprint still won't cut T-Mobile customers' bills in half, it is offering a special deal for its customers. Starting today and running through April 9th, Sprint will guarantee T-Mobile customers a
minimum $200 in-store credit
for their smartphone trade-in. The customer needs to port his T-Mobile phone number over to Sprint. The deal can be used in combination with another offer from Sprint that gives those switching to the mobile operator as much as $350 per line in a prepaid or gift card. This helps cover ETF fees or any equipment installment balance owed to the carrier that the customer is departing.
Sprint currently matches valid trade-in offers for smartphones, and this will continue even with the new offer. In fact, analytics firm Compass Intelligence has selected Sprint's trade-in plan as being the best amongst the four major U.S. carriers for the fourth consecutive year. Sprint bought back 3 million phones in 2014. What happens to these handsets? Last year, 80% of them were remanufactured and used as certified pre-owned devices. Since Sprint has started re-cycling phones it buys in a trade-in, the company has saved $1 billion that it would have had to spend to purchase the devices.
Sprint even set a world record, acknowledged by Guinness, for the number of cell phones recycled in one week. That took place in 2013 and Sprint doubled the old record held by AT&T.
source: Sprint