Sprint gives LightSquared 6 more weeks to score FCC approval
7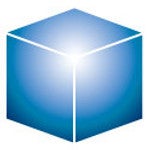 For the second time
, Sprint is giving wholesale network supplier
LightSquared
an extension to get FCC approval to launch its network. The original contract between LightSquared and the nation's third largest carrier expired at the end of the year when the ball dropped in Times Square without FCC approval for the network to start operating. The FCC continues to claim that LightSquared's pipeline interferes with GPS signals. This time, If the FCC doesn't sign off on the network by March,
Sprint will terminate its agreement
with LightSquared.
In its defense, LightSquared says that the government is
testing its signal at a higher power than it will be operating at
. LightSquared also claims that the company that performed the tests for the FCC
has a conflict of interest and will benefit from the demise of LightSquared
. Meanwhile, Sprint is
planning on using LightSquared's LTE network
to help it augment a rollout of its own 4G LTE pipeline. Other companies have signed up with LightSquared in the hopes of offering low cost LTE service to customers. LightSquared claims it has has enough money to last for a couple of more quarters but will need
an additional $3.5 billion in funding
to be cash-flow positive in two years.
In a statement, LightSquared said, "
Sprint and LightSquared have agreed to extend our network agreement through mid March. Sprint continues to support our business plan to bring wireless broadband to more than 260 million Americans and our ongoing efforts to work with regulatory agencies to resolve interference concerns
."
source:
DowJones
via
CNET